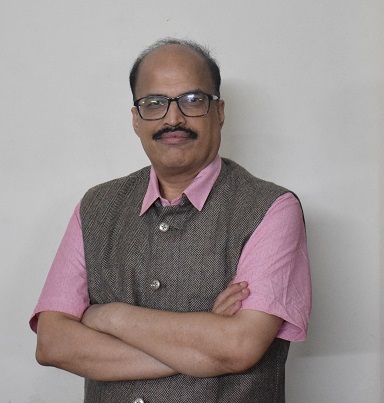 Bhagavatula LV Prasad
Dr. B. L. V. Prasad from the National Chemical Laboratory of Pune has been appointed as the Director of the Centre for Nano and Soft Matter Sciences (CeNS), Bangalore.
Dr. Prasad is also working as a Senior Principle Scientist, Physical/Materials Chemistry Division of National Chemical Laboratory (CSIR-NCL), Pune, India. He had his schooling and his early education in Vijayawada a city located on the banks of river Krishna in Andhra Pradesh. Later he moved to Hyderabad Central University from where he obtained a Master of Science and PhD degrees in Chemistry. After two post-doctoral stints; one at Tokyo Institute of Technology (2 years JSPS fellowship and 1-year Research Associateship) and second at Kansas State University (KSU; 2.5 years -NASA sponsored project); he joined NCL in 2003 and continuing there at present. His group is actively working in the general area of material synthesis and in particular nanoparticles and nanoscale materials. He has published more than 125 papers in international peer-reviewed journals and has 8 international patents to his credit. He was invited as visiting professor by different universities in many countries, including Japan, USA, UK, France and Germany.