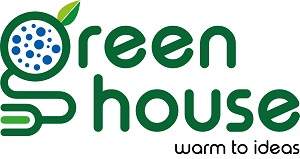 Technology Incubator
Centre for Nano and Soft Matter Sciences (CeNS)
Arkavathi Campus
A project uniquely emulating a not-for-profit entity for potential nanotechnology business incubation.
funded by
Nano Mission, Department of Science and Technology, Government of India
Mission statement
To nurture nascent ideas & concepts, incubate lab-level science, and translation to commercial products of high social relevance and impact
Salient features
Soft platform to CeNS faculty to take up entrepreneurship for translational activities. a virtual platform for in-house researchers
Individual or joint ventures with external agencies including industry.
Assistance in overcoming barriers in incubating precious ideas.
Channeling usage of CeNS research facilities at attractive charges.
Multi-dimensional business-related assistance including orientation and training, IPR related issues, statutory/governmental approvals, industry expertise and consultancy, marketing and marketing survey.
Hosting and promoting workshops, business meetings, entrepreneurship development programmes and so on.
Arranging one-to-one and one-to-multipont interactions between the incubatees and investors.
Administered by a project advisory board, Greenhouse sources, on a need to have basis, industry experts and consultants apt for the case.
Opportunity
An opportunity for career oriented graduates :
Greenhouse, Technology Business Incubator at CeNS, is on the lookout for a young and motivated BE/BTech/ME/MTech graduate to serve as an entrepreneur in Research Facility management.
The candidate should have basic knowledge in instrumentation and excellent communication skills. Those interested may submit the resume to This email address is being protected from spambots. You need JavaScript enabled to view it.

Last date: 25 June 2021.
Hurry up!