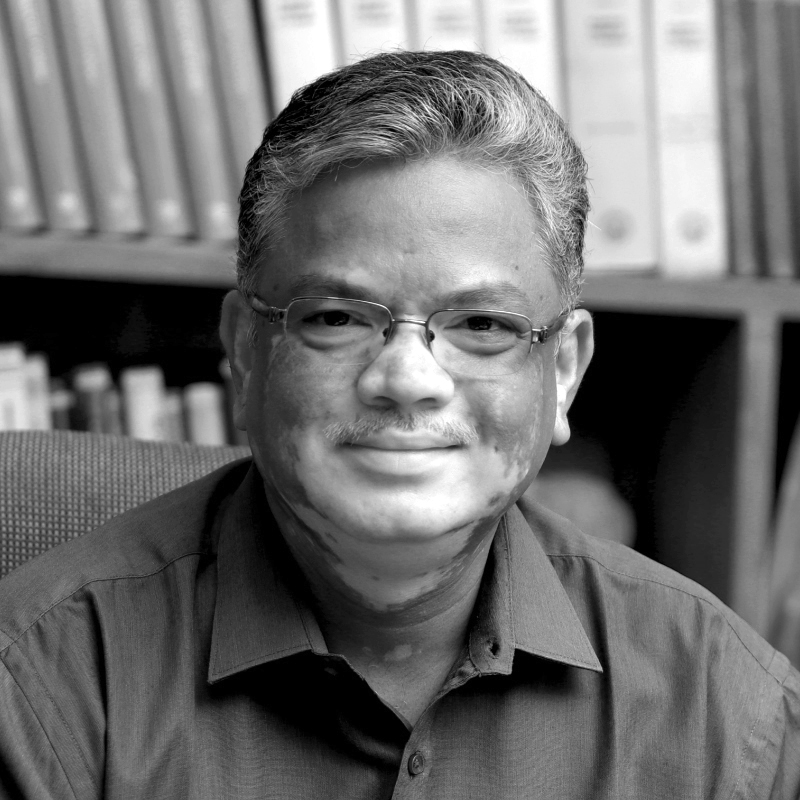 Prof. G. U. Kulkarni
His main interest is Nanotechnology and he has over three decades of experience in the field.
Expertise
• Formulating problem statements related to nanotechnology
• Designing experimental strategies
• Large scale synthesis of nanomaterials:Recipes emphasizing near ambient working conditions, solution based processing as well as low cost instrumentation.
• Nanopatterning and nanofabrication of devices including of molecular systems.
• Nanocharaterization and expert interpretation of data.
Tech profile
Professor Kulkarni has served as PI in 19 Projects which include 7 with International collaboration and 7 with the Industry participation.
He has transferred 7 patents till date. Some of the latest findings highlighted in the newspapers/Science websites are:
• New form of gold is much golder than normal gold, New Scientist Weblink
Nobler than the noblest: "All that glitters is not gold – but sometimes it really, really is. Researchers have made a new kind of gold crystal that is even more gold-like than regular gold.", writes Michael Marshall in NewScientist citing the new discovery by Prof. G U Kulkarni, Director, CeNS and his group.
• "Forget curtains, switch to smart windows", The Hindu (ISSN 0971-751X) Weblink
Forget curtains, switch to smart windows: "Researchers at the Centre for Nano and Soft Matter Sciences (CeNS) have come up with three different types of windows (thermochromic, hydrocarbon, hydrogel) with different behaviours. Windows made of hydrogel change from transparent to opaque when heated and back to transparent when heat is removed. Thermochromic and hydrocarbon windows are opaque at room temperature and become translucent and transparent respectively when heated."
• IGSTC Newletter, Volume 2, Issue 1 (Jan – Apr 2018) Weblink
Roll of crack templated polymer film: "Transparent conductor cut from a roll of crack templated polymer film- based on the invention of Prof GUK & his group. At IGSTC project meeting held at PapierfabrikLouisenthal in Germany, April 2018
• JNCASR: A new, robust form of gold, The Hindu. ISSN 0971-751X Weblink
A new, robust form of gold: a new type of gold in the form of very small crystals — microcystallites. The microcrystal gold has been found to be nobler than gold — it do not dissolve in mercury and Aqua regia (a mixture of nitric acid and hydrochloric acid), and showed the least interaction with copper.
To know about his research interests in detail go to this webpage.