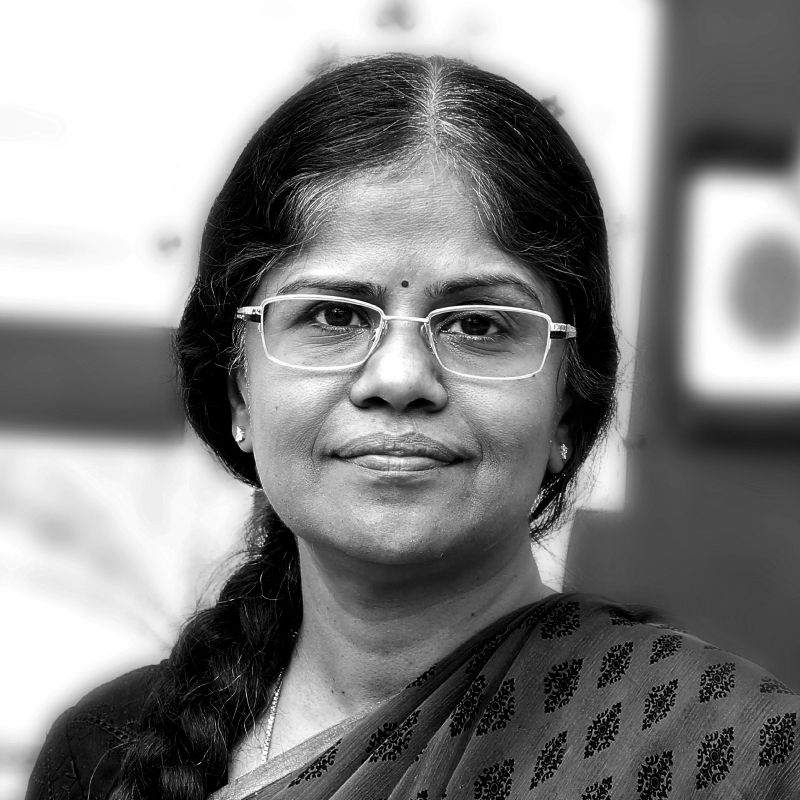 Dr. Geetha G. Nair
She has more than two decades of research experience in the field of liquid crystals and related soft materials.
Expertise
• Hot-stage Polarizing optical microscopy.
• Nematic Liquid crystals: Determination of operating voltage, response times, rotational viscosity, dielectric constant, dielectric anisotropy, elastic constants, and optical birefringence.
• Spontaneous polarization of Ferroelectric liquid crystal liquid crystals.
• Optical properties of three-dimensional photonic band gap liquid crystals.
• Viscoelastic properties of soft materials: linear and non-linear rheological response using the oscillatory technique, bulk viscosity measurements using steady-state measurements.
• Processing of organogels and liquid crystal gels.
Tech profile
• Dr. Nair has several patents to her credit and is actively involved in interactions with industry.
To know more about her research interests visit this webpage.