Spectrofluorometer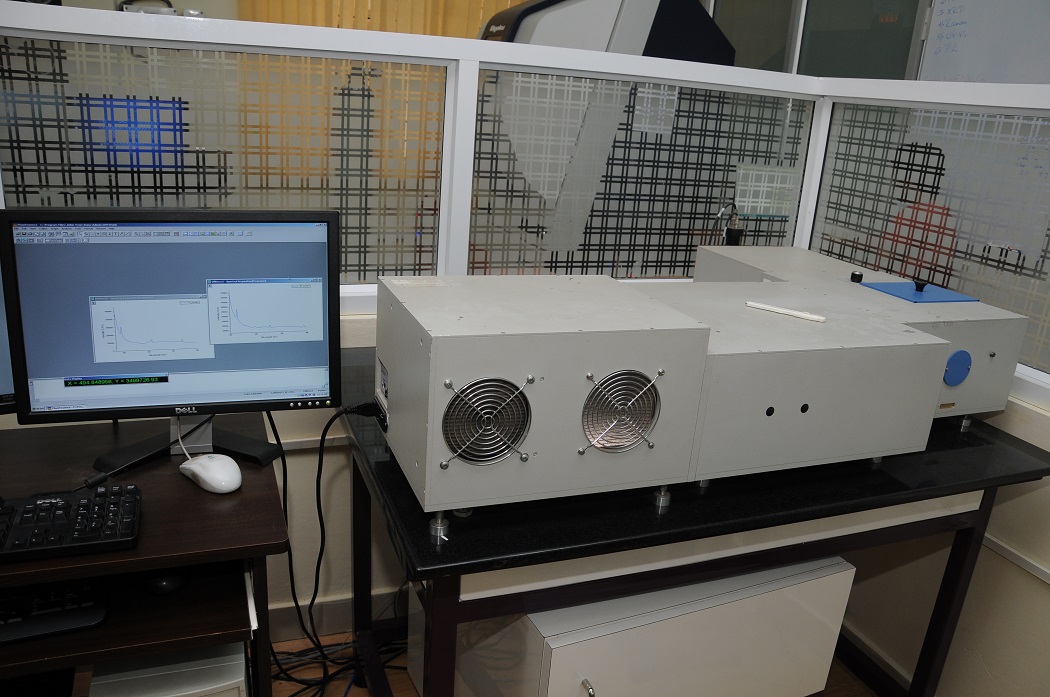 Technical and Characterization Specifications:
It provides fluorescence, typically occurring within about ~ 10-9 s, (as either an excitation or emission spectrum) as well as reflectance measurement spectra
Measures the intensity and the wavelength distribution of the light emitted as fluorescence from a molecule excited at a specific wavelength or wavelengths within the absorption band of a particular fluorophore
Fluorescence of solid samples, solutions, thin film, liquid crystal thin films (as a function of temperature ) can be obtained.
Possesses a double –grating monochromator at the excitation position and a single –grating emission monochromator in an L configuration.
It features 450 W ozone free Xe source and power supply double Czerny Turner emission spectrometer with 1200g/mm grating blazed at 500 nm, continuously adjustable entrance, exit , and intermediate slits operated under computer
Samples can be analyzed at very low concentrations (sub-picomolar); photon-counting detection strips noise away from weak signals.
It monitors the excitation beam with a wavelength-independent reference detector to correct variations in the intensity of the excitation source.