Novel nanomaterials for energy harvesting & storage, sensing, and other electronic applications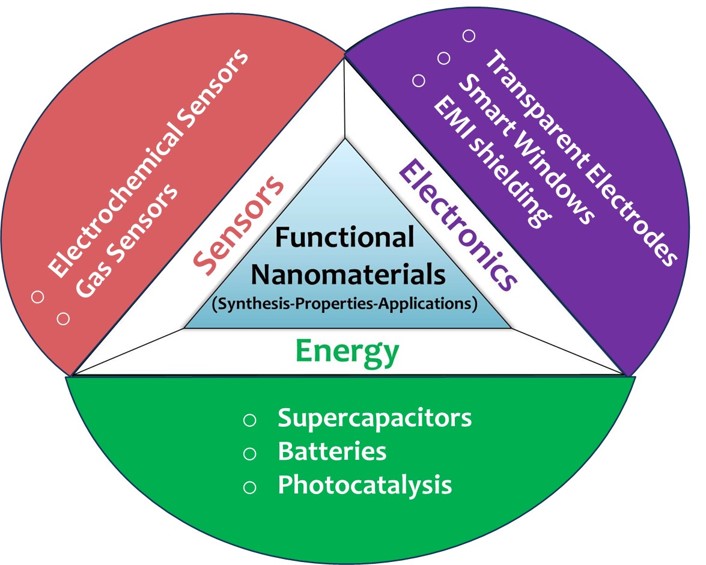 Fabrication of hybrid nanostructures and their multifunctional properties (electronic, optical, electrochemical, photoelectrochemical, etc.) and their application for energy harvesting and storage applications.
Development of low-cost techniques for fabrication of large-area transparent conducting electrodes (TCE) using various physical and chemical processes such as crackle lithography, physical vapor deposition, sputtering. Application of these transparent electrodes for functional and transparent device applications such as Smart windows, multi-functional smart windows, etc.
Our group strive for translating our laboratory research finding to technology.
For more details visit https://sites.google.com/view/ashutoshksingh-cens/research?authuser=0